TEDxCMU 2022, 2023
Duration:
20 weeks (2 years)
Role:
Designer
Tools:
Figma, Adobe CC, HTML/CSS, Javscript
Collaborators:
Joseph Kim, Hannah Lesser, Shannon Lin, Yuer Zhu
Diffraction Live Site ︎︎︎
Momentum Live Site ︎︎︎
Project Space
With over 500+ attendees each year, TEDxCMU has become one of Pittsburgh largest speaker events. Because of the pandemic, 2022's TEDxCMU speaker event was adapted to be a hybrid experience. In 2023, TEDxCMU moved back to an in-person setting.
As one of 4 designers on the team, I worked on d

esigning the website for 2022 and 2023's events, d

efining and iterating on a hybrid viewing experience, and c

ollaborating closely with developers to create an interactive and responsive web experience.



Design System
Hybrid Solution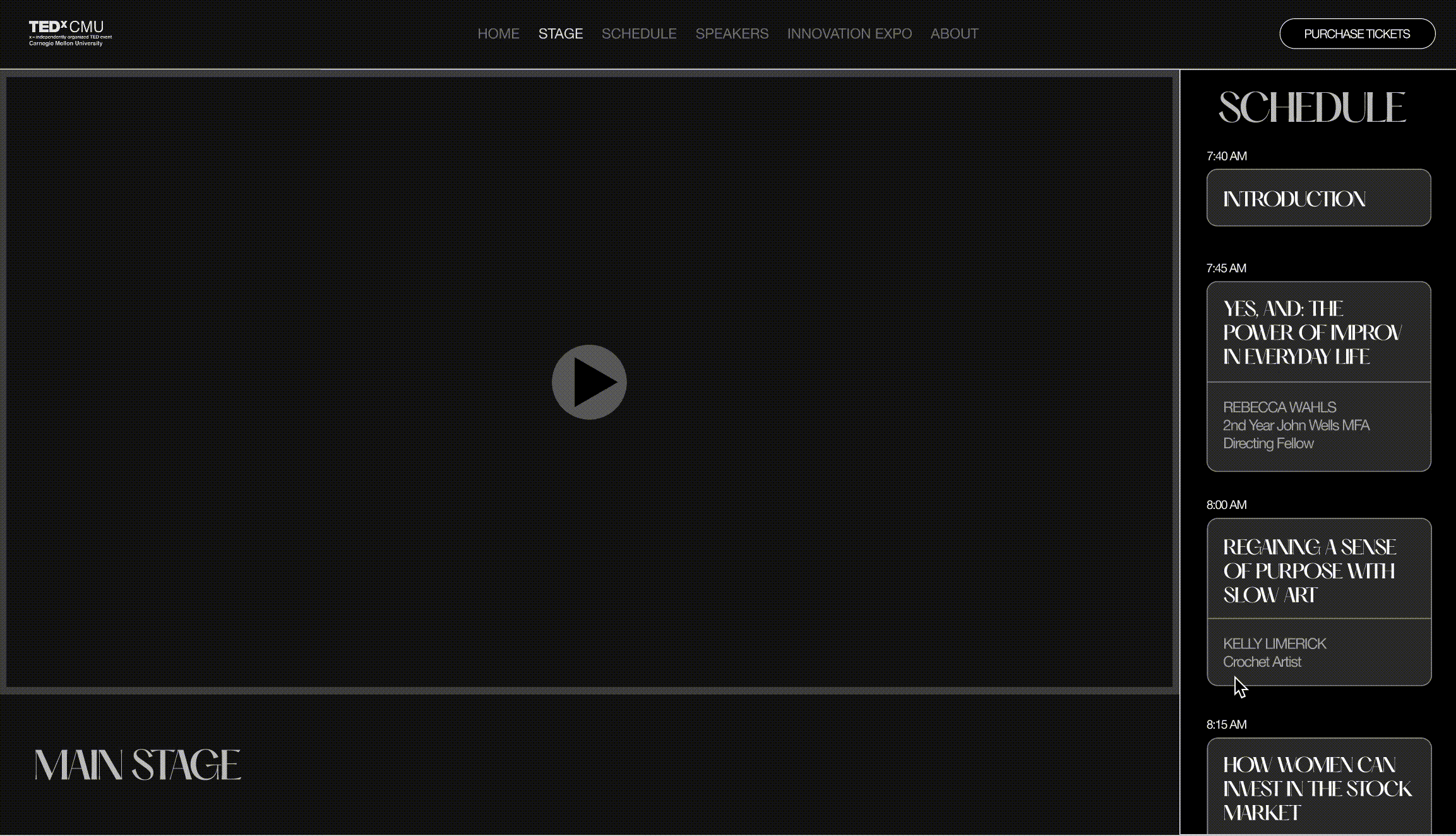 To account for remote audiences during this hybrid conference, we built a livestream service with a scrolling schedule feature.
Large schedule page with important time stamps and information about each speaker's topic. Hyperlinks included to access speaker biographies.
Designed speaker profiles containing speaker biographies and information about their concentration.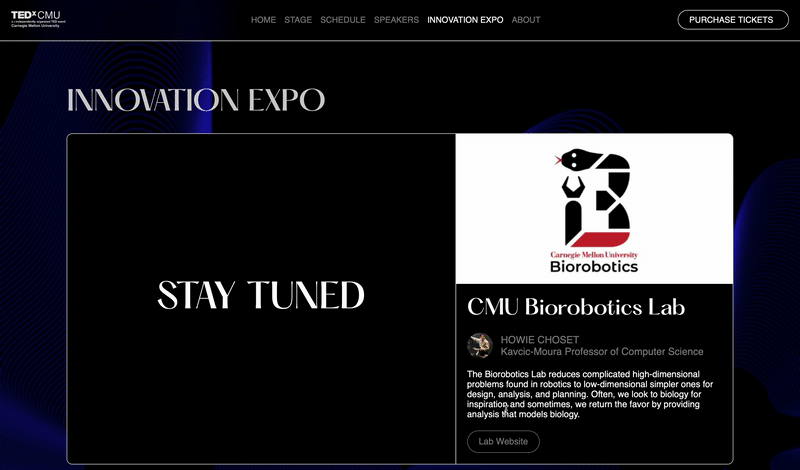 The Innovation Expo is a section of the event where innovators around the world come to show some of their inventions and ideas. This section gives remote audiences access to information about the innovators and their project talks.
TEDxCMU Diffraction Screens